Anne Francis

Anne has been a professional pet stylist for over 20 years, joining the team at The Village Groomer & Pet Supply in Walpole, Mass in 1995. Anne was the recipient of the Cardinal Crystal Award for Journalist of The Year for her work on the instructional article in Grooming Business Magazine, "The Grooming Table." She was a member of GroomTeam USA in 2014, 2015 and 2016, and winner of "Taxi Award" at the NEPGP for the best expression and character on a mixed breed. Anne is excited to share her knowledge she has gathered over the years as she transitions into being an educator in the industry that she loves.
Jay Batista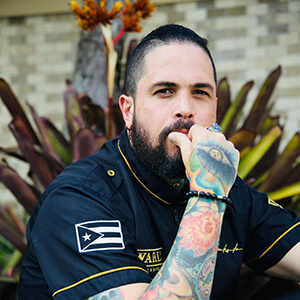 Jay Batista is a Certified Pet Groomer by IPG, a member of the International Society of Canine Cosmetologists, and graduated Gold with EduGroom, studying under Victor Rosado. Jay is the Puerto Rico All Other Purebred and Best in Show Champion of 2017 and 2018. A social media influencer, Jay Batista has over 34,000 followers on Instagram, which lead to many brand ambassadorships including Wahl, Fresh Shears, Pawmat, Alpha Grooming Products, Tumi Wear, Duz Dryer, and Hydra USA, Puerto Rico and International. Jay has taught in Puerto Rico, the US, and Columbia featuring unique Salon and Asian Freestyle trims.
Malissa Conti-Diener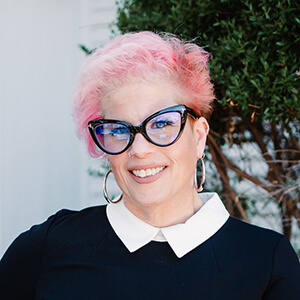 Malissa Conti-Diener is an entrepreneur, Certified Aromatherapist, Master Massage Therapist, a Professional Holistic Pet Groomer and animal wellness advocate, as well as a published author, educator, speaker, business coach, ordained minister, Level 2 Reiki Energy worker, animal communicator, and a proponent of the mindful, compassionate, and holistic style of pet grooming. She has a background in pet psychology, western herbalism and personal/business coaching. Her life has always encompassed a deep love and respect of animals. Cultivating a mindset of deep connection and kindness are staples in Malissa's life and my practice.
Teri DiMarino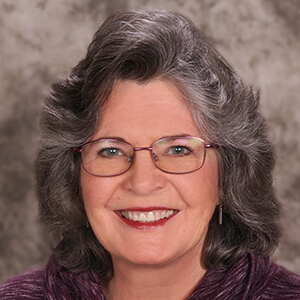 An industry veteran, Teri has owned and operated successful salons and mobiles in Florida and California. A winning grooming contest competitor, Teri was a member of three GroomTeam USA Gold Medal teams. A multiple Barkleigh Honors and Cardinal Crystal Award winner, Teri was a regular columnist for Groomer to Groomer Magazine as well as a popular speaker and judge at seminars and trade shows across the United States, Canada, Europe, South America, Korea, Australia and New Zealand.
Dr. Cliff Faver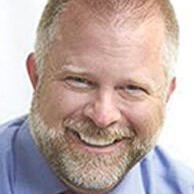 Dr. Cliff Faver, a 1987 graduate of CSU, is the founder/owner of Animal Health Services in Cave Creek, Arizona. He is the US distributor for Iv San Bernard products. He uses the two businesses as a means of merging the grooming and veterinary professions to pursue his life's passion of healing and helping pets. Dr. Faver is an international speaker and teaches the ISB Pet Aesthetician Certification program. He is a member of AVMA, AAHA, AZVMA, a sponsor for the CPPGA, a Board member for the Burbank Kennel Club, and previously served on the Novartis Lead Committee, Hill's International Global Veterinary Board, and is still active in a Veterinary Management Group.
Blake Hernandez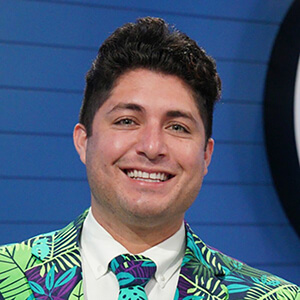 Blake Hernandez is a NCMG and three-time Barkleigh Honors recipient. He is best known for his online persona and caterwauling lyrics that speak to our industry. Blake has brought innovation and current outside trends to the grooming industry from Personality Marketing to the FoxEye, a phone holding device for the everyday groomer or aspiring influencer. Blake runs Foxy Roxy's Pet Salon in San Diego, CA, in addition to competing in grooming contests and dog shows all over the country. He is the co-creator and founder of GroomSource, an app made for groomers' continued education as well as creator and producer of many products with Foxy Roxy's Supply Co. Blake was also a feature groomer in Netflix's "DOGS" documentary and a contestant on ABC's Pooch Perfect Season 1.
Ashley Julien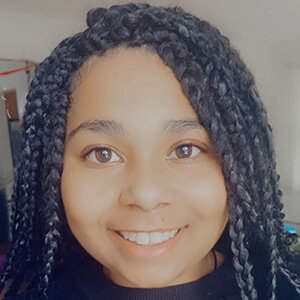 Ashley Julien is a professional dog groomer from Greenwich, New York. She originally started showing Shih Tzus but soon switched to West Highland White terriers at the age of 12 and from there earned the title of number one West Highland White Terrier Jr handler in the United States for three years running (2010, 2011, 2012). She has spent years apprenticing and devoted 10 solid years to hand stripping, pet grooming and dog handling. Ashley loves spending her free time at shows and expos and also enjoys spreading her knowledge of hand stripping and dog grooming and finds happiness in teaching and helping others.
Melissa Mitchner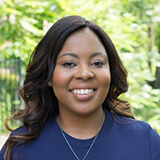 Melissa Mitchner is the CEO and founder of The Bark Shoppe, located in Harlem, NY. Melissa has over a decade in business management and expansion. Prior to entering the pet care industry, she worked for one of the largest retail companies in the nation and was responsible for hiring over 6,000 + people. She has 7 years' experience in owning and managing a profitable salon. Since opening in 2012 she has expanded her services from grooming, to boarding, daycare and self-service facility and has also created private label products for her brand. She is passionate about helping entrepreneurs grow and establish their brands, and is currently a licensed grooming instructor by NY State.
Tammy Siert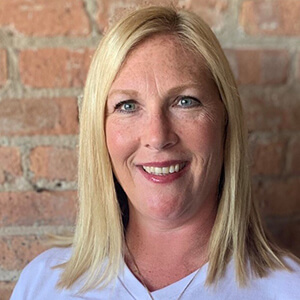 Tammy has been grooming and competing for over 24 years and now manages a busy upscale salon in Hinsdale, IL. She made GroomTeam USA in 2008, 2011, 2012, ultimately achieving her goal to travel to every show that was GroomTeam sanctioned for four years, and has been the Secretary for GroomTeam USA since 2013. Tammy has been the National Grooming Consultant for Espree Animal Products and works for Andis Company as a part of their Small Animal Education Team. She received certification from the USA Judges Alliance in 2012 and now judges at shows around the country and internationally. Tammy is certified in Animal CPR and First Aid and is currently working on becoming a Certified Master Groomer.
Adrian Smith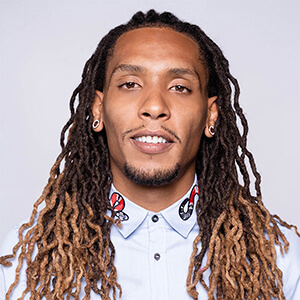 Adrian Smith is the owner of two locations of "Groomed by Adrian's Pet Salon" in New Orleans and Atlanta. He is known on social media as the "Color King" which landed him a spot on the ABC primetime network show, Pooch Perfect. Grooming for over 8 years, Adrian has over 10 grooming certifications with extensive knowledge on creative grooming. Adrian's affinity and passion for the well-being and care of animals have truly been the fabric of his life, shaping and guiding his career. A firm believer in "dream-chasing," Adrian lives by the following mantra: It's never too late to follow your first love — and succeed!