Ralph Whitman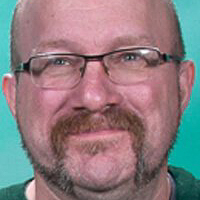 Ralph is the Owner/Sharpener of Whitman's Sharpening, one of the largest sharpeners and grooming tool suppliers in the Mid-West. Whitman's provides sales and services to over 40 AKC/UKC dog shows and trade shows annually. Ralph noticed there was a need for higher quality, safer, more effective and easier to use products within the pet industry. So, these concepts have been in the forefront of their ideals since conception of the company in 1995. Whitman's is the developer and manufacturer of the USA quality pet safe clipper blade cleaner/storage solution The Redip and The Diamastripper Tool. They operate out of Farwell, MI where they have a full retail area, as well host clinics and seminars all over the country.
Chris Anthony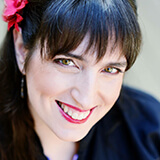 Chris Anthony, weary from her travails in retail management and office work, found her calling when she discovered pet grooming. Her near fifteen year journey in this career has led her through many opportunities, experiences & life lessons, including grooming and managing in both small and corporate salons, and starting her own successful house call grooming business in New Jersey. Supplementing those life lessons by educating herself on the varying aspects of her career, she always sought out innovations in pet care, education, grooming techniques, tools and products. Now her passion for grooming & education has added more in depth knowledge on scissors, scissoring techniques and ergonomics to help preserve her own health and longevity in her chosen profession.
Dave Campanella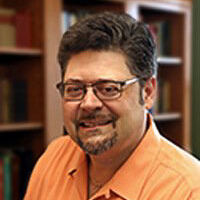 Dave Campanella is an informative and entertaining seminar speaker, contributing trade columnist and genuine grooming enthusiast. He has over 30 years of pet industry knowledge, and has been Best Shot Pet Products sales, marketing, and product director for 15 years. He and his wife Tracy have co-owned a full-service pet salon and self-wash in Ohio prior to relocating with Best Shot to Kentucky. Together they enjoy exhibiting at grooming shows, being industry ambassadors and showing their Kerry Blue Terriers, Lowland Polish Sheep Dog, and Samoyed.
Mary Oquendo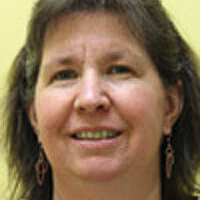 Owner of Pawsitively Pretty Mobile Grooming Salon in Danbury, Connecticut, Mary is a Certified Master Pet Tech Instructor. Mary takes a holistic approach to handling animals and holds the titles of Reiki Master and Certified Crystal Therapist. The East Coast Chair of the Professional Cat Groomers Association of America, she is also a member of New England Pet Grooming Professionals, and is a Certified Canine Specialist with PIJAC. She was nominated for the Cardinal Crystal Mobile Groomer of the Year in 2011. She is the founder of Pawsitive Educational Training. Mary writes for Groomer to Groomer and Egroomer, as well as a Groomwise Pet First Aid and Care blog.
Tammy Siert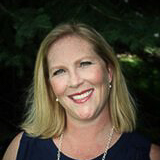 Tammy has been grooming and competing for over 24 years and now manages a busy upscale salon in Hinsdale, IL. She made GroomTeam USA in 2008, 2011, 2012, ultimately achieving her goal to travel to every show that was GroomTeam sanctioned for four years, and has been the Secretary for GroomTeam USA since 2013. Tammy has been the National Grooming Consultant for Espree Animal Products and works for Andis Company as a part of their Small Animal Education Team. She received certification from the USA Judges Alliance in 2012 and now judges at shows around the country and internationally. Tammy is certified in Animal CPR and First Aid and is currently working on becoming a Certified Master Groomer.