Teri DiMarino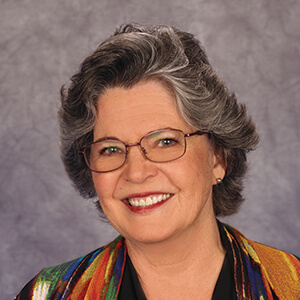 An industry veteran, Teri has owned and operated successful salons and mobiles in Florida and California. A winning grooming contest competitor, Teri was a member of three GroomTeam USA Gold Medal teams. A multiple Barkleigh Honors and Cardinal Crystal Award winner, Teri was a regular columnist for Groomer to Groomer Magazine as well as a popular speaker and judge at seminars and trade shows across the United States, Canada, Europe, South America, Korea, Australia and New Zealand.
Judy Breton, CMG NCMG CKO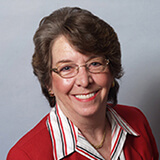 Judy's family owns Breton's School for Dogs in Danville, CA. She graduated from grooming school in 1969 and has worked to improve her skills and is still learning ever since. She has worked in the family business a little here and there over the years. She worked for Tomlyn Products as Key Account/Area Manager with Petco and Petsmart to help develop special in salon grooming promotion. Judy has judged and spoken around the world at just about every industry Show. She just retired from the World Pet Association as Director of Grooming and Special services and was responsible for the grooming portion for SuperZoo, Atlanta Pet Fair, and America's Family Pet Expo. She is also on the Advisory Board of GroomTeam USA and is current VP of the CPPGA. In 2020, Judy received the prestigious Shirlee Kalstone Global Achievement Award at the Barkleigh Honors virtual evening event.
Will Comparsi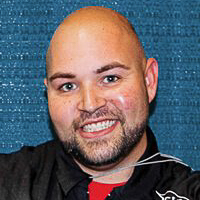 Will started his career in the dog grooming industry over fifteen years ago and is a Nash Academy graduate, trained under industry icons John and Vivian Nash. He has been a strong west coast competitive groomer since 2000. Will has worked his way up the competitive ladder, and is now a top ranking male dog groomer. Will has owned several grooming shops through the years, and is currently the owner of Will's Professional Pet Styling, located in Palm Springs, CA. Will breeds and shows American Cocker Spaniels and works hand in hand with some of the top show handlers from around the world. Will has groomed countless Sporting dogs to their championship. He was also a contestant on Groomer Has It.
Mario DiFante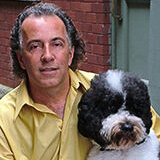 For the past thirty years, Mario DiFante has been at the forefront of the pet industry. Initially as the owner the Four paws salon in Providence, RI which was voted salon of the millennium by a noted pet industry publication. DiFante has visited distant locales such as Japan, Australia, and Brazil in pursuit of different perspectives and concepts relating to the pet world. Presently he sits on the advisory board for Grooming Business Magazine and is frequently sought after to contribute articles for various publications across the globe. In addition, Mario DiFante is the Executive Director of Pet Fashion Week NY, a pet lifestyle tradeshow and design platform. The event is produced in New York City, Tokyo and Sao Paulo Brazil.
Judy Hudson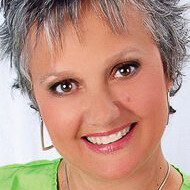 International Grooming Industry Speaker and Judge, Judy Hudson, holds an Associate Degree in Veterinary Technology and is a National Certified Master Groomer and certifier for the National Dog Groomers Association of America. Judy owns and operates Groomingtails Mobile Pet Grooming in Nashville, Tennessee. Judy has multiple Best in Shows and Best All Around Groomer awards to her credit and stayed in Groomteam's top 10 groomers for 4 years. Having retired from the contest ring, Judy enjoys sharing her knowledge and experiences with new groomers! She is also a level V Rodan and Fields skin care consultant.
Donna Owens, ICMG, CAH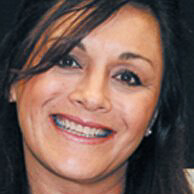 Donna Owens is an internationally recognized grooming educator and industry consultant and works for Healthy Spot pet care, a nutrition company in Southern California. Donna is a respected speaker and contest judge with over 35 years' experience in the pet industry. She is an IPG Master Groomer Certifier and Pet First Aid & CPR instructor. Donna earned a Teaching credential from University of San Diego, CA with an Associate Science degree in Health Sciences, and has since earned "Teacher of The Year" for adult education at Hacienda La Puente School District, and "Program of Excellence" from the California Board of Education in 2006. As a competitive groomer Donna won over 60 awards in All Breed classes and was a 1993 USA Groom Team alumni gold medalist.
Chris Pawlosky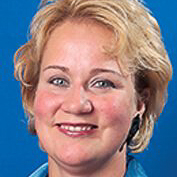 Christina is a Certified Master Dog Groomer (NDGAA), Certified Feline Master Groomers (CFMG), is Pet Tech certified in CPR and Pet First Aid and a Grooming Shop owner since 1985. She worked 20 years for the Manufacture of Oster Professional Products, as their National Training Manager (Pet). She is a breeder of Poodles and Brussels griffons and was a professional handler for over 15 years, finishing many different breeds to their championships. She has won multiple Best All Around and Best Groomed Dog in Show, and was on GroomTeamUSA three different years. She is now partnered with Judy Hudson to produce the GroomingProfessors.com. The Grooming Professors share their many years of grooming, competing, and dog show conditioning and handling with the industry.
Cheryl Purcell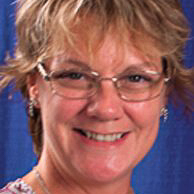 Cheryl A Purcell, Nationally Certified Master Groomer, was a GroomTeam USA Member from 2002 to 2007. Cheryl retired in 2010 to become the GroomTeam USA Coordinator from 2011-2014, She captained the 2013 Gold World Grooming Champion Travel Team. Cheryl is also a five-time Cardinal Crystal nominee and a Barkleigh Honors Awards nominee. Cheryl and her dog River where the 2014 Kerry Blue Terrier BOB at Westminster. Cheryl is a sought-after lecturer, judge and mentor. Cheryl owns and operates Pooch Paws Pet Grooming with her husband Ron in Hanover, MA.
Colin Taylor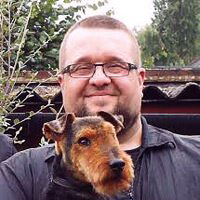 Colin Taylor, author of 'What Would Colin Do? 101 Situations and Solutions for Every Dog Groomer' and founder of the Colin Taylor Academy is an international multi-award-winning groomer, who has been in the industry for 30 years. After more than 20 years of grooming in the US, Colin has returned to the UK to continue his career. His aim is to bring the same level of excitement and energy to the dog grooming industry worldwide. Colin is also an international judge and speaker and runs and manages Master Groom Dog Grooming Contest.
Melissa Verplank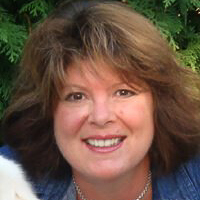 Melissa has over 30 years of experience in the pet grooming industry. Her mastery of grooming techniques won her a place on Groomteam USA, and later she became Groomteam coordinator and a member of the board. Melissa is an industry speaker, author, Barkleigh honors nominee, two-time cardinal crystal achievement award winner, and contest grooming judge. She operated a fleet of mobile grooming units, a grooming salon, and the Paragon School Of Pet Grooming, Inc. In Jenison, Michigan. She is the founder of White Dog Enterprises Inc., which publishes notes from the grooming table, the theory of five, and core skill method training dvds geared for the professional pet groomer.
Scott Wasserman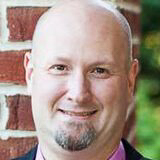 With over 15 years of experience, Scott is one of the top winning U.S. Pet Stylists. As 1996 & 2002 U.S. Pet Pro Classic Champion and a GroomTeam USA member, Scott is internationally recognized as a judge, speaker and competitor in England, China, Italy, Spain, Scotland as well as in many other countries. With his extensive competition experience and expertise, Scott is lovingly and respectfully referred to throughout the industry as Mr. Terrier!
Gary Wilkes
Gary is an internationally acclaimed behaviorist, trainer, author, columnist, and lecturer. He has more than 30 years experience working with dogs, including eight years of shelter work. Gary Wilkes is responsible for the innovation and development of clicker training as a practical methodology for dogs. With his former colleague, Karen Pryor, he introduced this method in 1992. He currently has a full-time veterinary referral-based behavior practice in Phoenix, Arizona, and is an author, a columnist, and feature writer for Groomer To Groomer and Pet Boarding & Daycare magazines.